Standard chillers are great, but when you need something different look no further than Cold Magic Australia. We are unique to many chiller suppliers as we can support your project and application with the best solution even if it's not available as standard within the industry.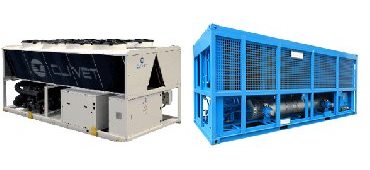 Nine times out of ten standard chillers will perform perfectly and be suited to your next project, after all global chiller companies target where the volume of sales and applications are… BUT the remaining customers whom have special requirements are often left with the difficult task of finding boutique suppliers to provide a solution.
Cold Magic Australia is unique in that we do indeed offer and largely sell standard chillers, but an integral part of our business is in providing the market non-standard equipment.
Examples of non-standard equipment:
Unusual dimensions
Requirement of misting systems for high ambient (over 46oC)
Glycol temperatures below -7oC
Stainless steel framework
Unusual controls or special control requirements
Projects that require specific use of component brands
OEM products built with your name
Regardless of your requirement or its complexity feel free to contact our experienced staff to help direct you to the right direction.