Air Handling Units (AHUs) are used frequently opposed to packaged air conditioning units as there fan, filtration and coils can be matched perfectly to the air side demand while packaged units are more rigid in scope. Direct Expansion (DX) packs from Clivet can perfectly match to your AHUs making the system design simple and easy when connection to chillers isn't practical or required.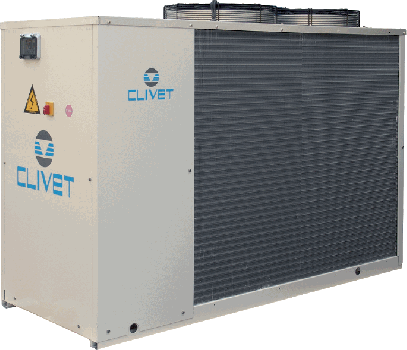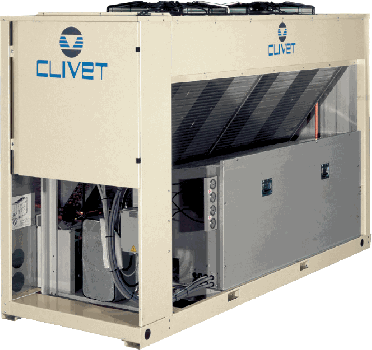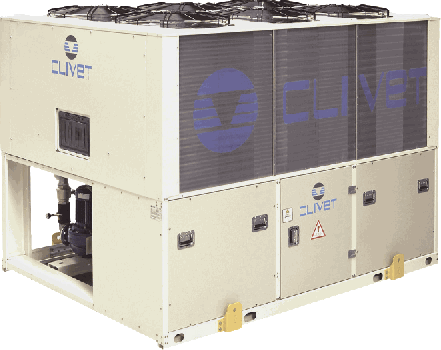 Systems utilizing Direct Expansion opposed to chilled water benefit from simpler operation as they don't required hydronic circuits/pumps between the units and unlike chilled water solutions suction temperatures can be reduced for increased dehumidification easily without design changes or the use of glycol.
Direct Expansion (DX) packs from Clivet offer several key advantages over many solutions in the market today as they are produced using profound knowledge of both chillers and package systems alike and manufactured in the same facility.
Our DX solutions use simple controls, multiple compressors to allow for compressor stagging and load matching, variable speed condenser fans for stable system operation proven design, testing in a EUROVENT certified laboratory and many more.
With capacities from 6kW..588kW DX packs are small enough or large enough to match with most AHUs or FCUs in the market with the larger DX packs able to be coupled to multiple AHUs. 
PRODUCTS:
See below links to product sections for further documents.
MSAN-X Condensing units - 6kW..19kW (on request)
MSAT-XEE Condensing units - 25kW..80kW
MSAT Condensing units - 90kW..174kW